Seatrobot requires that everyone who is emailed by a Seatrobot user has given explicit permission to allow emails from that user organization.
How Unsubscribe Works:
Any recipient of a Seatrobot email can unsubscribe at any time, using the 'Unsubscribe' link in the footer of every email sent. Clicking the unsubscribe link takes the recipient to the subscription management page for the organization that sent the email they clicked in.
Note: when email recipients unsubscribe, they are unsubscribing from emails from the sending organization (Seatrobot user), sent via Seatrobot. They are not unsubscribing universally from emails from Seatrobot.
At the subscription management page, the recipient has two options:
a) Unsubscribing from the event only. Seatrobot declines them from the event, marks their unsubscribe in their Contact-Details event history and will not send any further emails from this event to the recipient.
b) Unsubscribing from the organization (this event and all future events).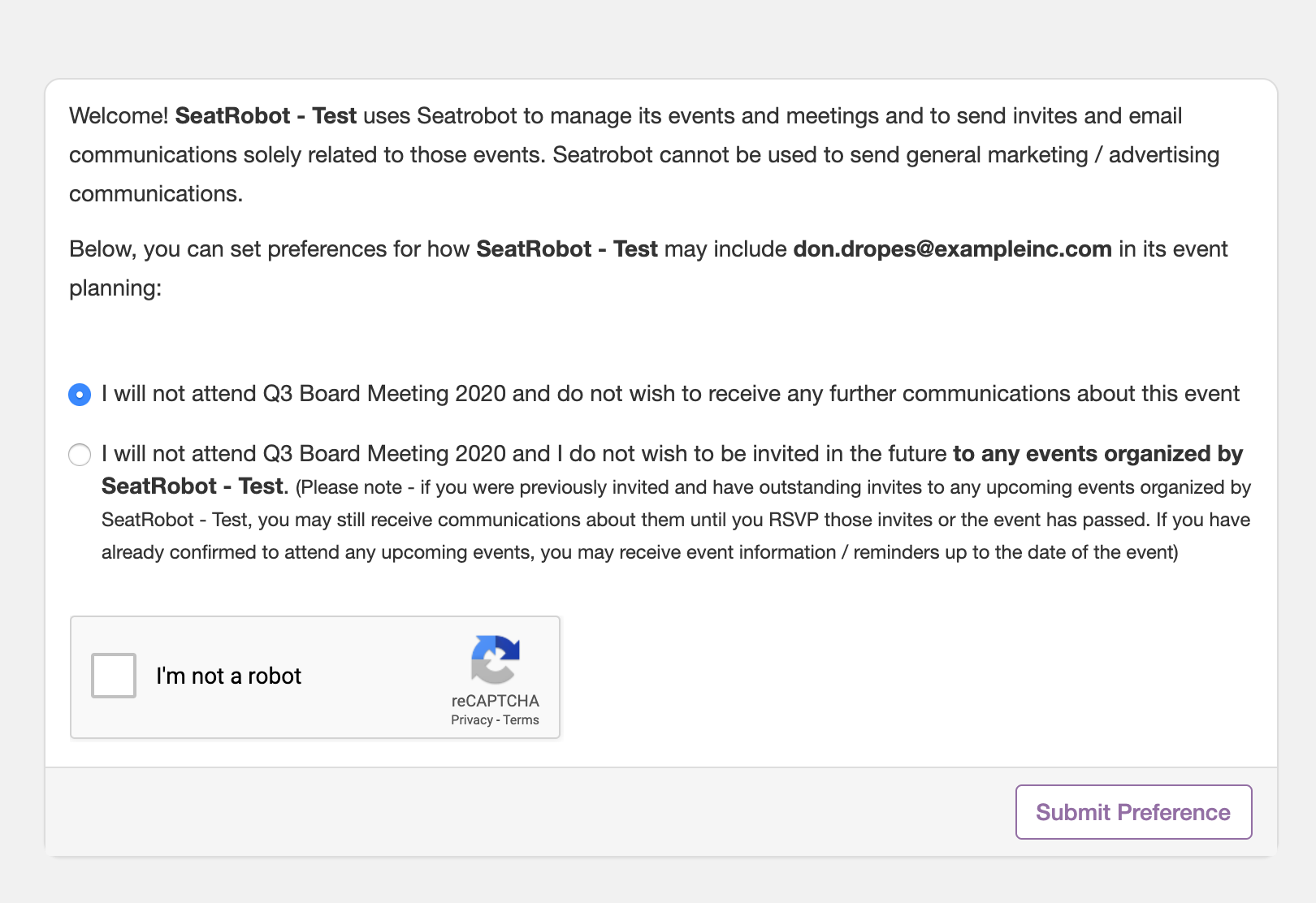 If the recipient chooses this option, Seatrobot declines them from the event, marks them as Unsubscribed in your Contacts section. Contacts marked 'Unsubscribed' cannot be included in any future emails for any event from the organization. This status cannot be undone by the organization. They will appear like this in your Contacts list:

Note: you can search for any unsubscribed contacts by using the Status Filter button on the Contacts page.
How Re-Subscribe Works:
Once a contact has unsubscribed from all emails rom your organization, Seatrobot is unable to send them any email directly, unless they independently re-subscribe. Seatrobot provides a method for you to be able to organize this, as follows:
Find the unsubscribed contact in Contacts (either by searching for them by name, or by using the Status Filter.

Click on their First Name in the contact row to access their Contact Details page

You will see the contact's Send Status panel has the contact marked as Current Status: Do Not Mail - Unsubscribe. Next to it also is a button to copy a re-subscribe link:

Because Seatrobot cannot currently send any email to this contact, you can copy a re-subscribe link to your clipboard and paste it into an email you can send the contact from your personal email requesting they re-subscribe.
When the contact receives the re-subscribe link and clicks it, they are taken to the re-subscribe page: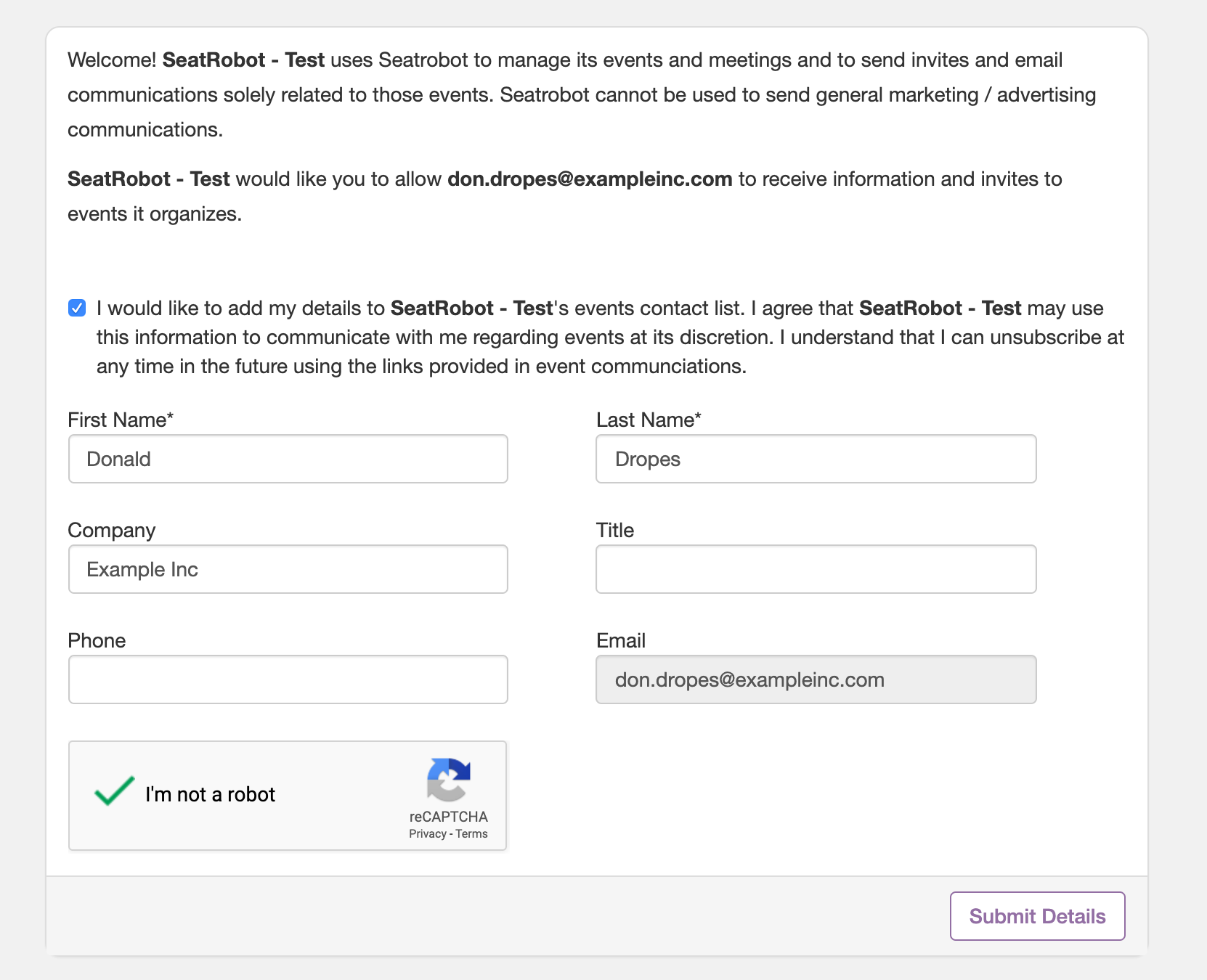 To complete the process, Seatrobot sends a confirmation email to the contact at the email address they re-subscribed. Once they click the confirmation link in that email, the contact has successfully re-subscribed and will be active again in your Contacts list.