There are two ways to remove contacts from your Contacts database:
Delete: this makes the contact inactive in your list. The contact will no longer appear as active in Contact Lists they belonged to and they cannot be emailed via Seatrobot. A deleted contact does still remain in your database though, along with their event history, and can be restored to an active state at a later date if you wish.
Purge: this removes the contact from your Seatrobot database completely, along with all their records and event history. A purged contact's information cannot be restored. A contact with the same email address as a purged contact can be added back into your database but will be treated as a brand new contact with no history.
Note: if your Seatrobot account is connected to an outside master CRM, like Salesforce, which can overwrite your Seatrobot database, you must also remove the contact from your master database if you wish to Purge the contact in Seatrobot. Purged contacts in Seatrobot will be added back in as new contacts on the next sync if they remain as active in your master database.
Deleted contacts in Seatrobot which are still in your master database will remain deleted in Seatrobot after syncing and still cannot be emailed etc.
How to Delete, Restore & Purge
To Delete a contact(s), select their row checkbox(es) and then click the Delete button: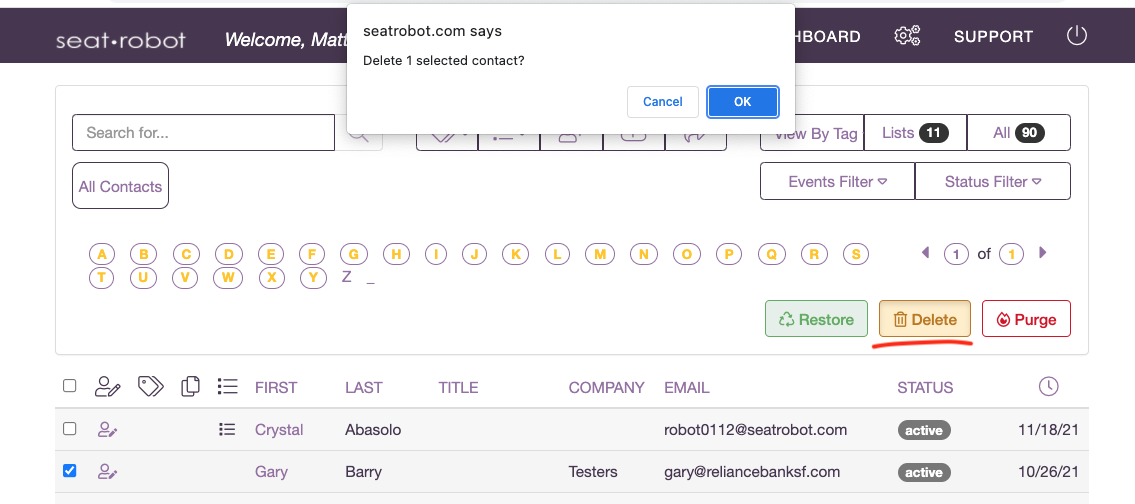 You can view all the deleted contacts in your database by using the Status Filter dropdown, and selecting 'Deleted':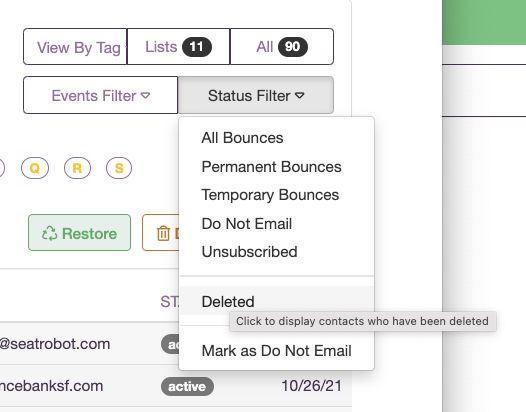 Your deleted contacts will be shown, highlighted in red, and marked 'Deleted':

To make a deleted contact active again, select their row and click the Restore button: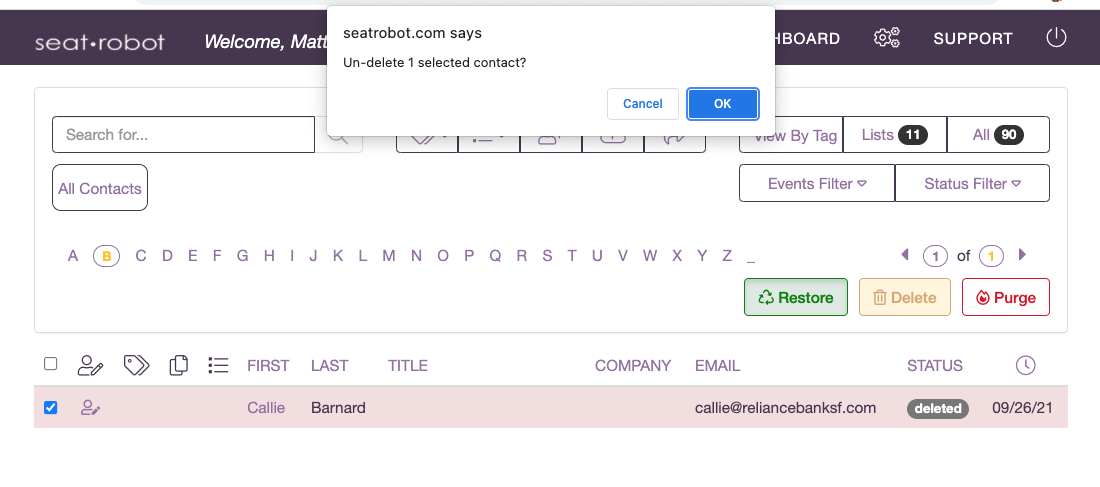 To purge a contact, select their row and click the Purge button. This can be done to active or deleted contacts: