If you have edited any of your default email templates in Admin > Email Templates you can always revert them to their original default content.
In Email Templates, select the template you wish to restore from the dropdown list of templates.
When you have selected one a green "Restore Default' button will be visible: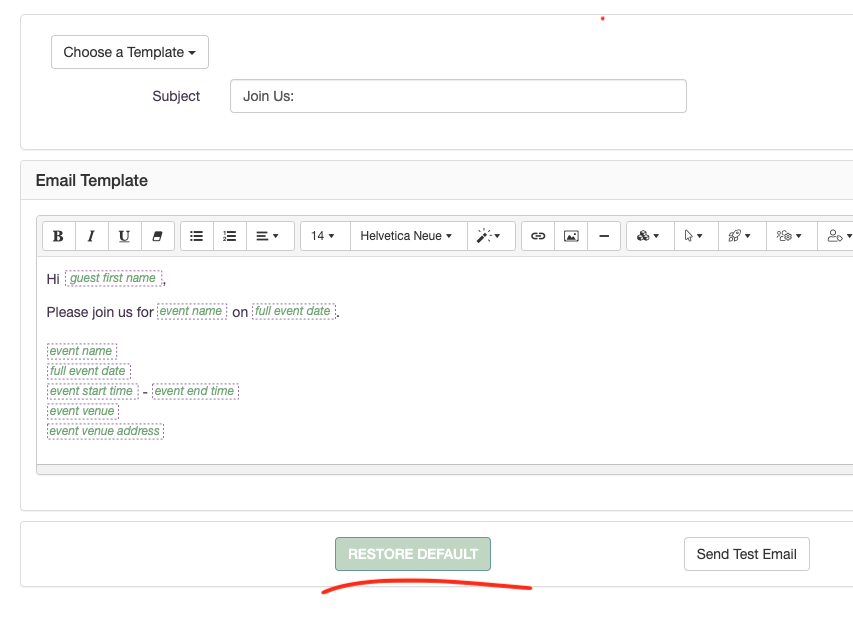 Click Restore Default, accept the confirmation warning, and the template will close. On re-opening the original default content will be present.
Note that as with all changes to your Email Templates, changes only affect the template content that appears in new events created after the changes. Email templates used, edited and saved in previous events remain in their last edited state.