Sometimes you might want to send an email to your guests outside of the invite process. Say for example you change the start-time of your event and you want to inform all your guests.
Go to Emails. Create a new Announcement Email by clicking the 'Send Announcement' button and selecting from the options that appear.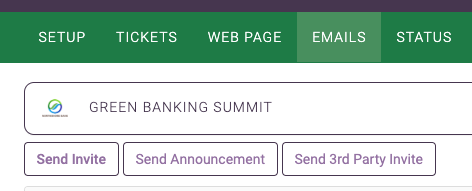 You can choose to send your email to groups of guests like 'All Confirmed', 'All Unconfirmed' etc. and by guest Tags. You can also choose to send to individuals or to Contact Lists.